Higashiazabu
Center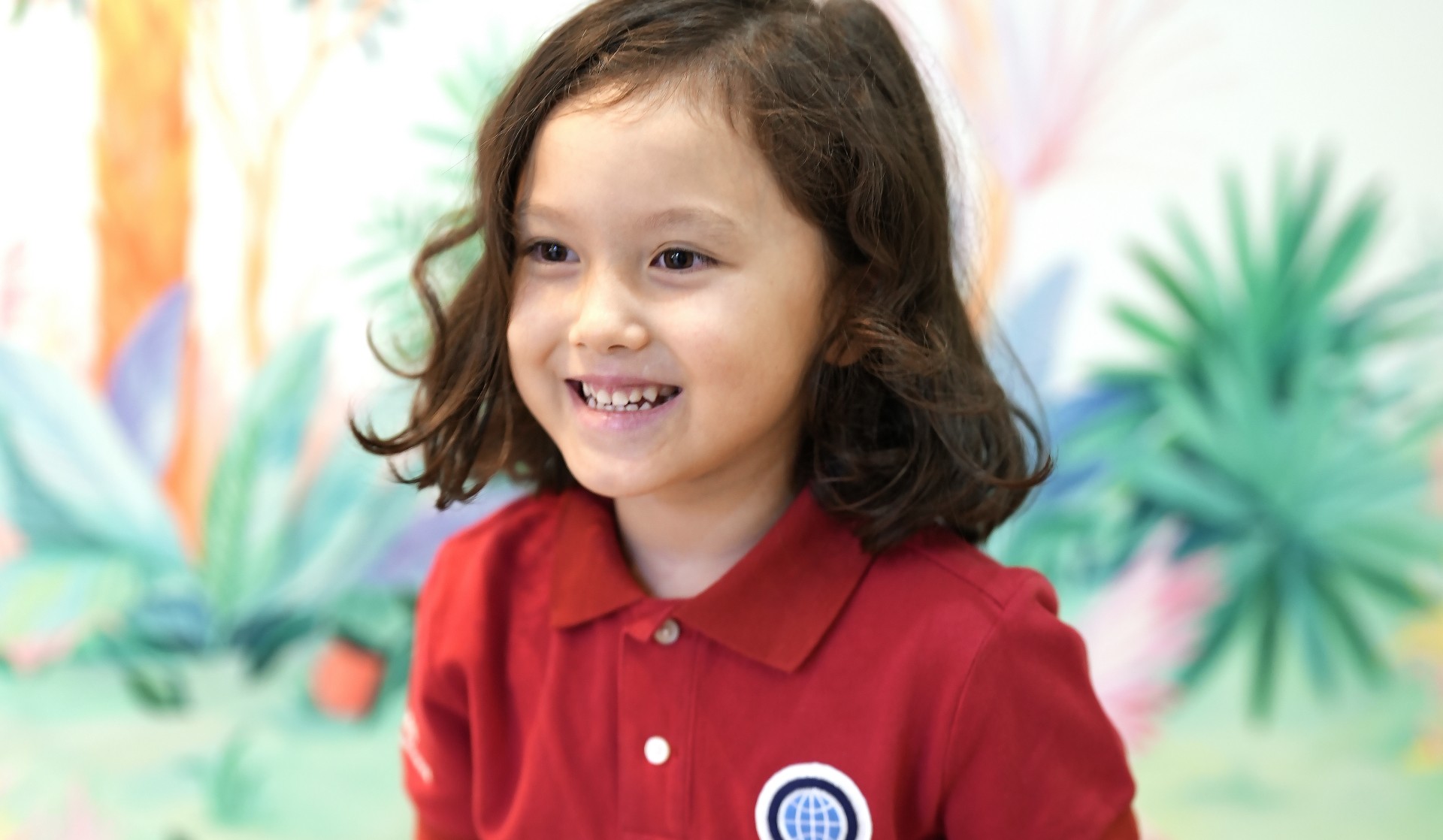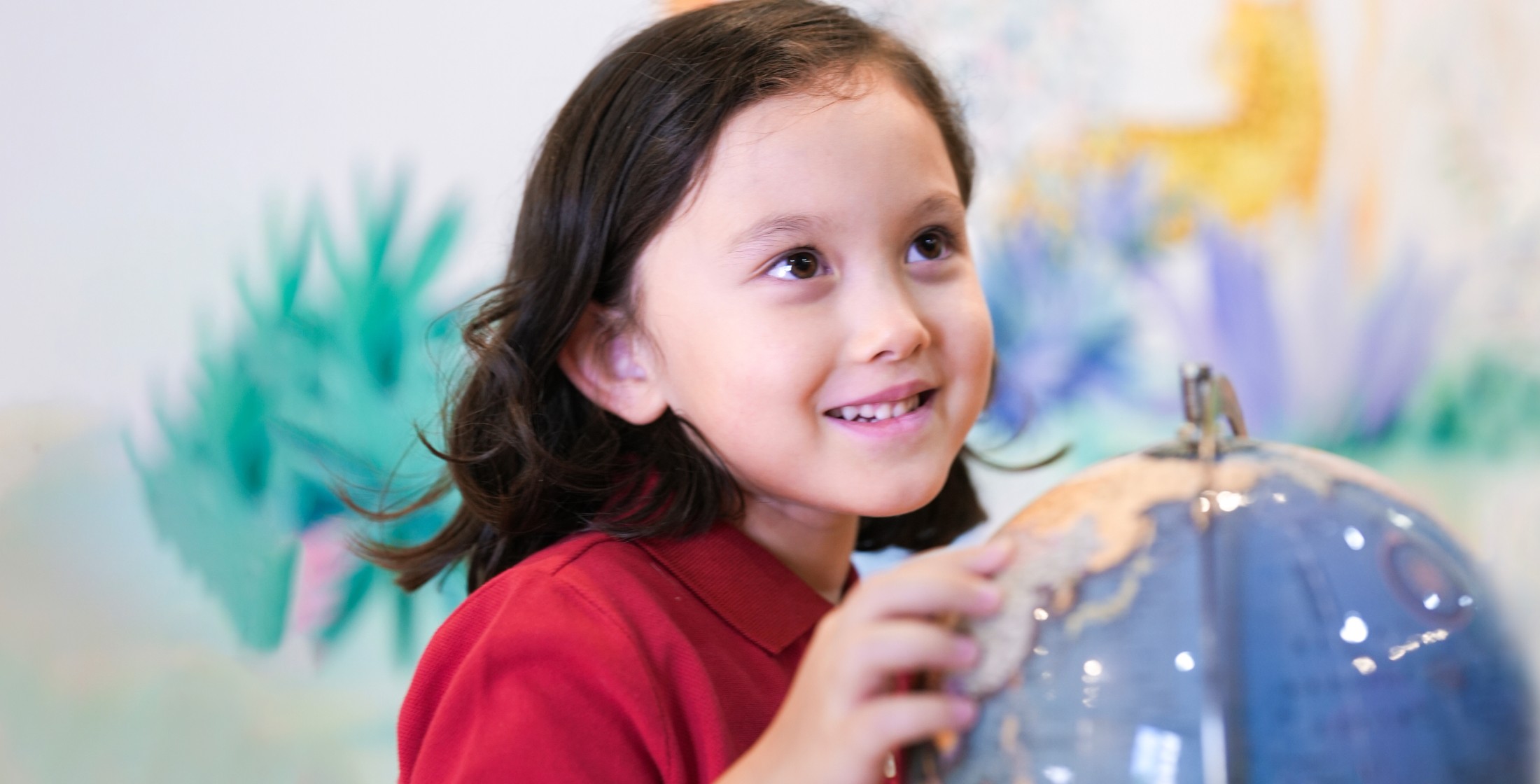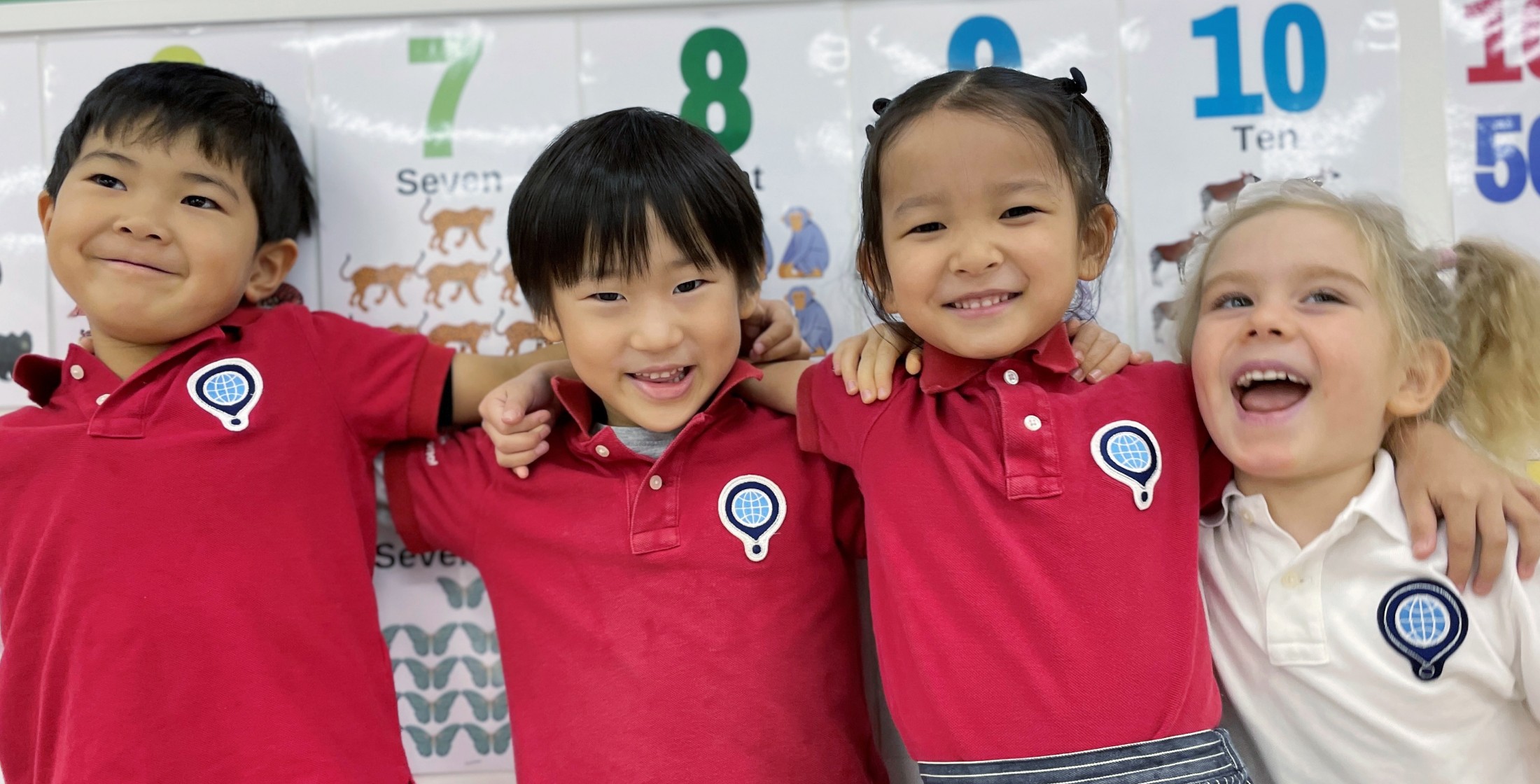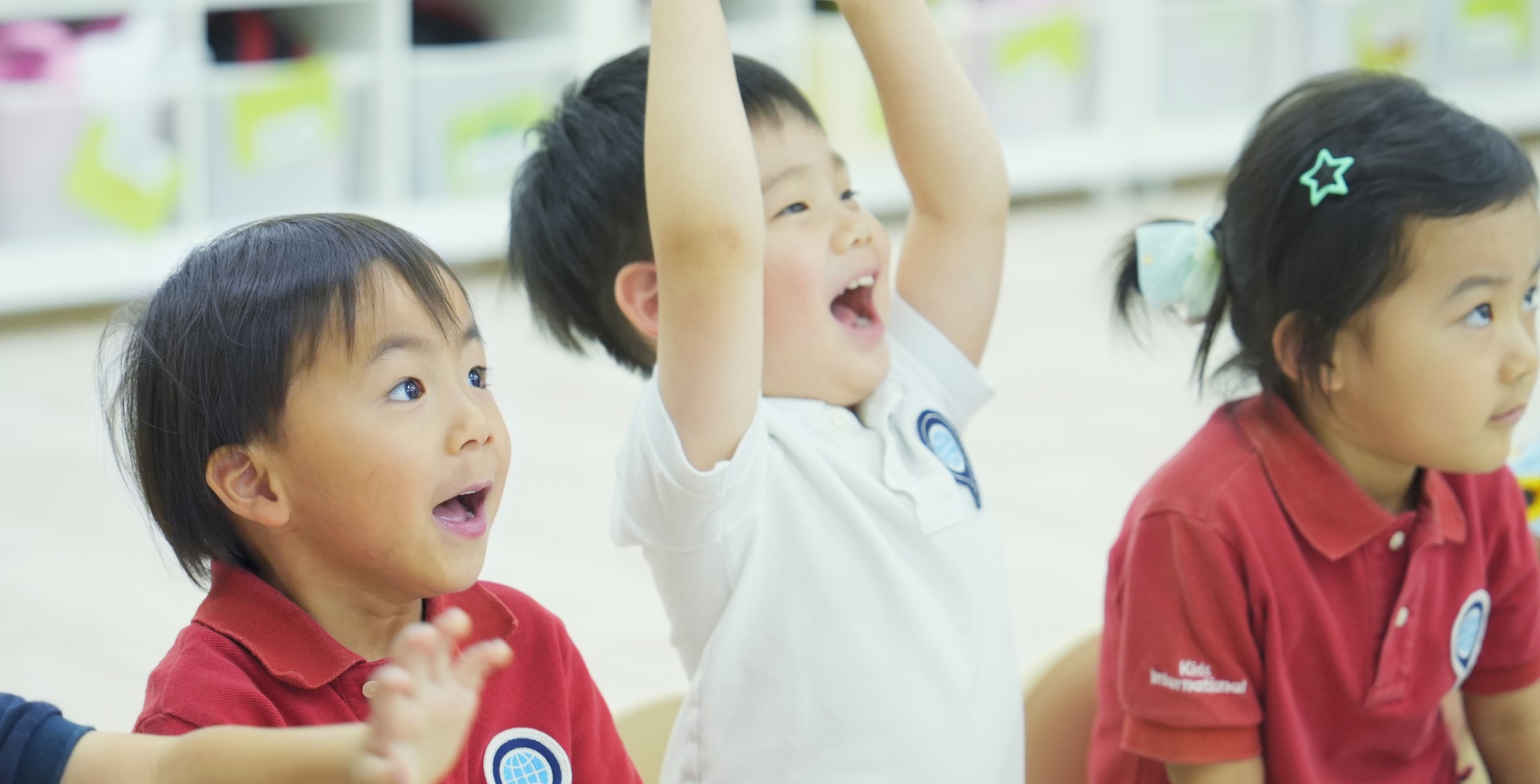 walk from
Akabanebashi Station on the Toei Oedo Line
Enhance
the empowerment
for a joyful life
on the global stage.
PLAY ON A GLOBAL STAGE.
FLY WITH NO BORDER.

Higashiazabu center
Eiken Grade 4-5 Pass Rate

Average Google Review Rating

Number of Referred enrolments
Free Childcare and Subsidies for Child Education.
Kids International Higashiazabu holds certification that confirms compliance with the guidance and supervision standards for unlicensed childcare establishments.
Parents who fulfill the relevant criteria set by their local governments can receive subsidies through this certification.
Ex) Residents of Minato Ward who meet the subsidy criteria
(3 years old or older):
Kindergarten full-day plan
(5 days a week, 9:00 AM to 5:00 PM):

¥146,100

per month
Subsidy Amount (maximum):

¥97,000

* per month
Effective Cost After Subsidy:

¥49,100

* per month
*Subsidy amounts and eligibility criteria may vary based on the residential region. For specific information, kindly reach out to your local municipality directly.
*Additional fees, such as uniform charges, textbook fees, and admission fees, are applicable upon enrollment.
REASONS
Many students achieved the Eiken Pre-2 certification(21-22).

Google ratings across all centers is 4 or higher.

Over 50% of new members join us based on referrals.

Numerous Accomplishments with Exceptional English Proficiency
Backed by two decades of experience, affiliation with international schools, and numerous accomplishments

Nurturing Individuality in a Truly Diverse Atmosphere
Cultivating a child's unique individuality while engaging with diverse staff members and companions

Exploring Interests Through a Rich Array of Sensory-stimulating Activities
Children discover their enthusiasm through year-round diverse activities

Experts in Fostering Self-assurance with Professionalism
Qualified staff who prioritize each child's distinctiveness, fostering self-assurance with professionalism.
SERVICES
Secure and convenient solutions for two-income families
Free childcare and subsidies for child education

Extended childcare options

English Gaku-do program

Convenient bus transfer service

Real-time live camera access
CLASSES
Our English classes have a dual purpose: to equip students with practical "authentic English" for global communication and to foster independent thinking and problem-solving skills.
Our English classes have a dual purpose: to equip students with practical "authentic English" for global communication and to foster independent thinking and problem-solving skills.
VOICES
Enjoyable English learning for parents and children

As newcomers to an English-speaking environment, both parents and children found joy in the daily exploration of new words and phrases. The experience of learning together was delightful, and now, we even enjoy watching movies and animations to continue our English learning journey in an enjoyable and interactive way.

Parents of K.T (3 years old) Preschool

Developing social and cognitive skills through English learning

After school, my child continues to engage in English conversations at home. The experience goes beyond language acquisition, also fostering skills in group learning, critical thinking, and interpersonal interactions.

Parents of Y.F-chan (2 years old) First Adventure

Dedicated teachers nurturing individuality with joy

Our initially shy child quickly grew fond of the school. The teachers' approach, focusing on play-based learning rather than traditional lectures, made a lasting impression. Activities with teachers are cherished, and our child's growth has been significant since joining the school. We are genuinely pleased with this positive transformation.

Parents of R.O (4 years old) Preschool

The staff and teachers always welcome me with a smile, and I enjoy going to school.

Our child joined the program upon entering kindergarten. The warm reception from the staff and teachers consistently brings a smile to our child's face, making attendance a joy. The range of activities offered is rich and eagerly anticipated each year. Our child, who has a cousin living abroad, can now engage in simple everyday English conversations upon their return to Japan. We've also incorporated an English app at home to further exposure to the language.

Parents of R.H (6 years old) After School 1-3

Every classroom is equipped with a webcam, which adds an extra layer of safety

While it's crucial for my child to enjoy learning English, what's equally important is the cleanliness of the center and the kindness of the teachers. These factors give him peace of mind whenever I leave my child there. The presence of web cameras in each classroom is also a significant safety measure. I trust that my child is in good hands and I don't need to watch all the time. This assurance is greatly appreciated, and I can check in anytime I want.

Parents of R.C (1 year old) First Adventure
FEES
You can check it in PDF format here.
| Class | Age | Capacity | Monthly fee (including tax) |
| --- | --- | --- | --- |
| Babysteps | 6 months to 2 years | 6 pairs | ¥16,000 |
| Preschool 1 | ages 1 year 6 months to 2 years 6 months | 12 children | ¥34,900~ |
| Preschool 2 | ages 2 years 6 months to 4 years | 20 children | ¥34,900~ |
| Kindergarten | first to third year | 20 children | ¥77,800~ |
| After School 1 | kindergarten children | 20 children | ¥17,600~ |
CENTER INFO
Location
〒106-0044
106-0044 Xymax Higashiazabu Bldg. 2F 1-5-2 Higashiazabu, Minato-Ku, Tokyo
Access
5-minute walk from Akabanebashi Station on the Toei Oedo Line
7-minute walk from Kamiyacho Station on the Tokyo Metro Hibiya Line Google Map
Contact
TEL:03-3583-9025
Business Days and Hours
Mon~Fri 9:00~18:30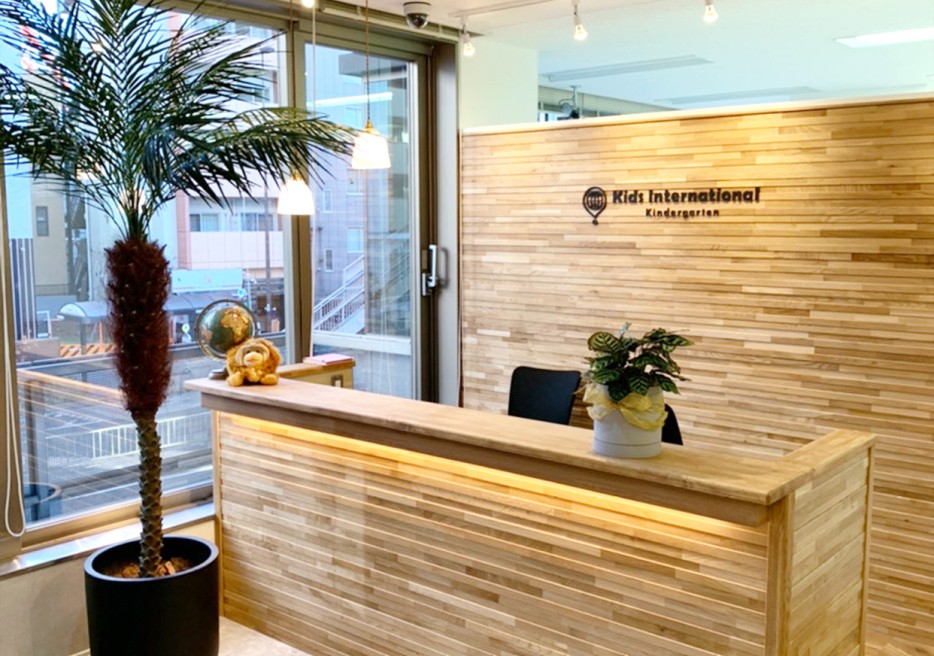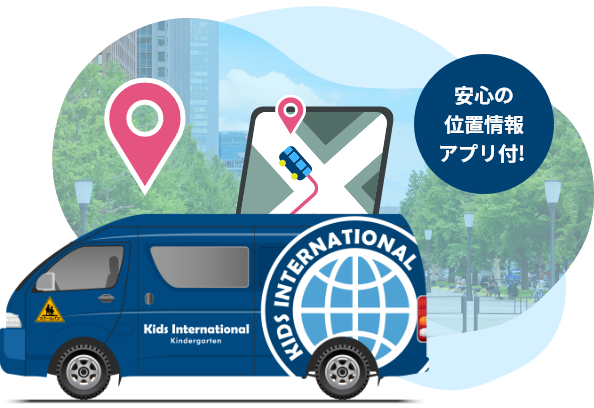 Bus Transfer Services
Bus pick-up service available (charged / Kindergarten / Preschool children only)
Contact us for more information on our services.
Shibaura, Mita, Roppongi, Aoyama, Shirokanedai, etc.
FAQs
Can I visit and experience these facilities?

Absolutely! For convenience, facility tours and complementary trial lessons are provided. Kindly use the inquiry form to request visits

What is the starting age for enrollment?

Children can join us as early as 6 months of age. We recommend enrolling children at an early age to facilitate acclimatization to the school environment.

What are the operating hours?

Operational hours are from 9:30 AM to 6:30 PM. Additionally, we offer extended childcare services and shuttle bus options in selected centers.
CONTACT
Please use the inquiry form for complementary trial lessons, requesting materials, and other inquiries.