Numerous Accomplishments
with Exceptional English Proficiency
Our unique curriculum has honed over two decades of operational expertise specializing in early childhood education. With tailored age- and proficiency-level-based classes, children do not just enjoy their lessons but progress towards achieving "exceptional English proficiency" in stages.
Our exceptional program empowers students with world-class English skills, as evidenced by their successful placement in renowned schools such as Aoba International.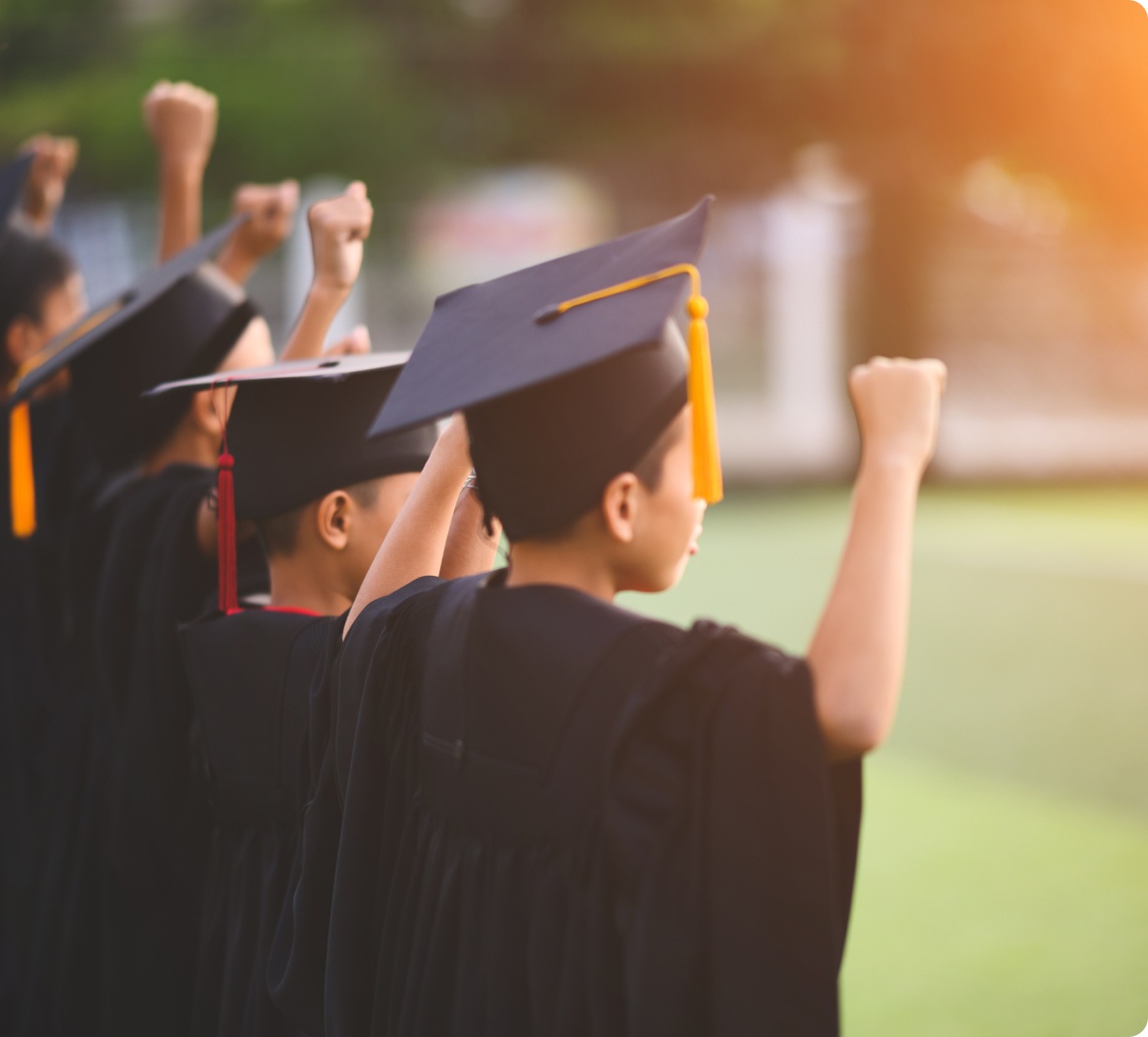 Nurturing Individuality
in a Truly Diverse Atmosphere
Kids International boasts of a team of staff from diverse nationalities, cultures, and backgrounds. Our enrollment does not only include Japanese children; we welcome children from various nations.
This creates an environment rich in diverse atmospheres, provides a precious opportunity to cultivate skills essential for thriving on a global stage.
Embracing differences in a positive light and actively enjoying them fosters the development of each child's unique individuality.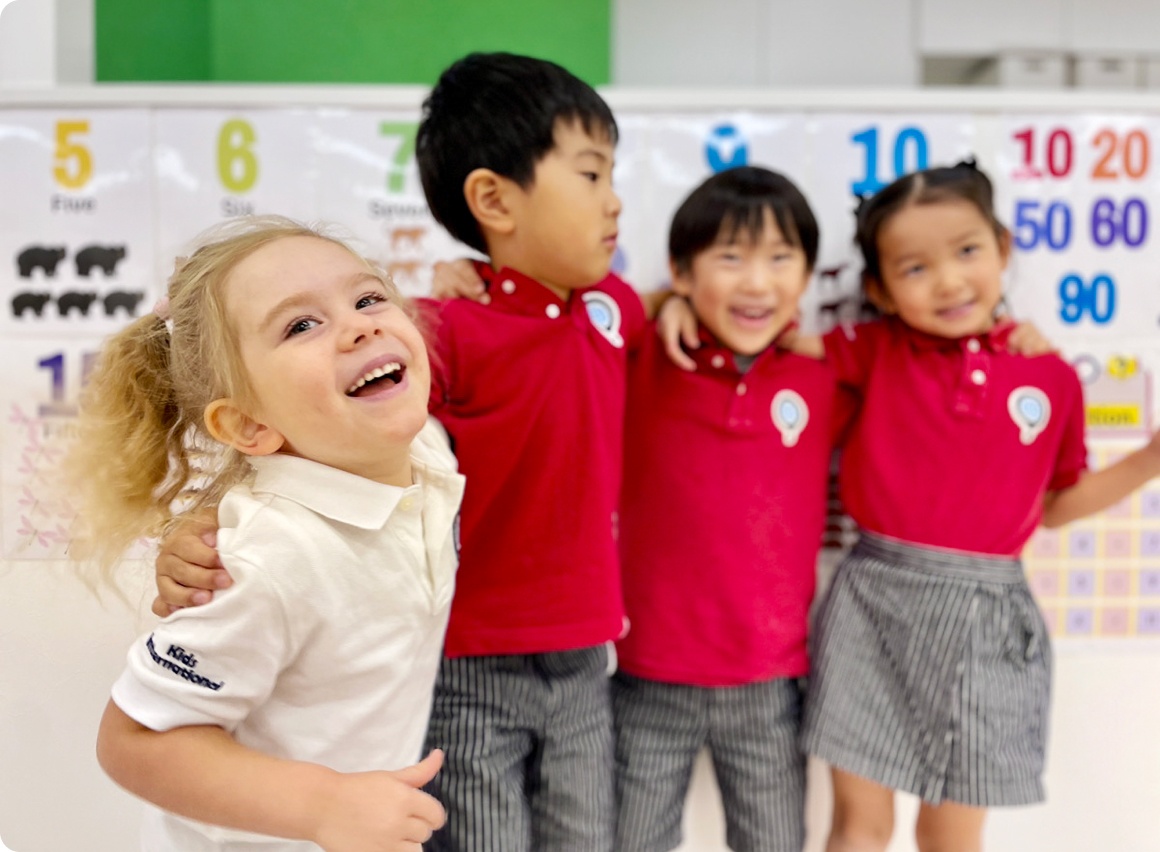 Exploring Interests
Through a Rich Array of
Sensory-stimulating Activities
Kids International offers sensory-rich experiences, including seasonal events, outdoor activities (exclusive to Higashiazabu), and engagement with arts and sports professionals.
Our focus extends beyond English and aims to broaden children's interests through diverse encounters. These experiences enable children to uncover their passions and pursue them wholeheartedly.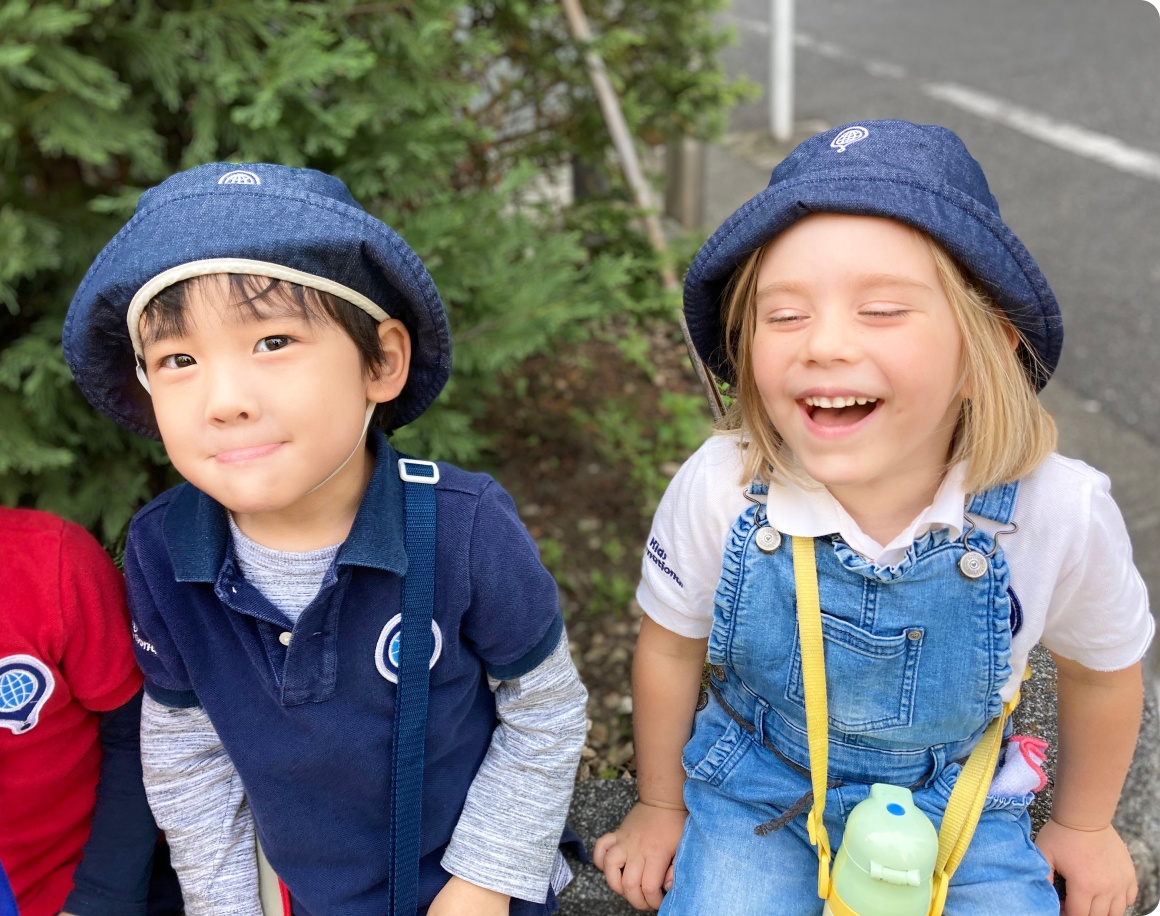 Experts in Fostering
Self-assurance with Professionalism
Our staff members are not only skilled in English education and safety management, but also adept at understanding children's cognitive growth.
Through kindness and respect, we foster children's inner calmness, self-assuredness, and self-validation.
We offer support to enhance self-esteem, foster strong self-identity, and empower children to thrive on a global stage.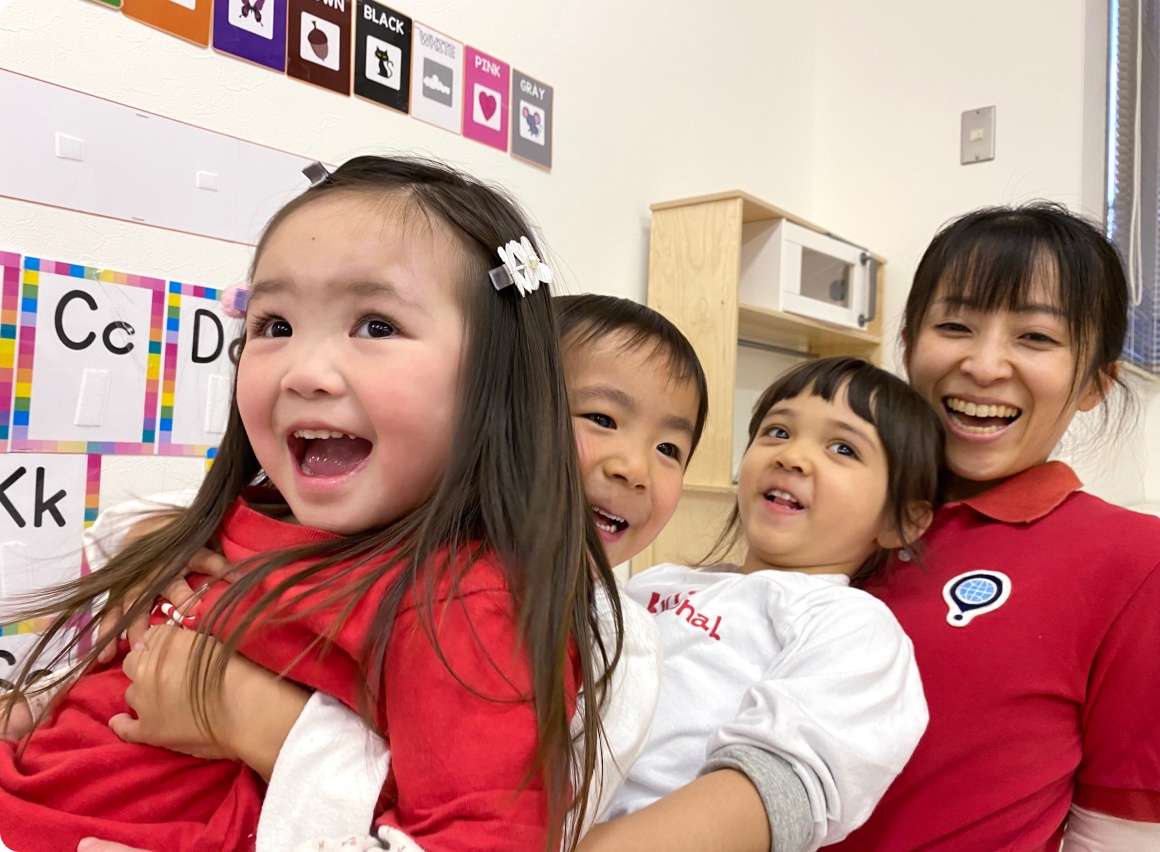 SERVICES
Ideal for dual-income families
Free Childcare and Subsidies for Child Education

Kids International is eligible to provide free childcare and educational subsidies. Any child aged 3 or older who has been officially identified as requiring childcare qualifies for this benefit.
Owing to the varying subsidy criteria and amounts across local governments, kindly reach out to your municipality for specific details.

*Excludes Nishikasai Center.

Extended Childcare Options

We offer flexible temporary childcare services (for a fee) in increments of 30 minutes. Pick-up and drop-off timings can be customized to accommodate parents' work schedules and family requirements.
This service takes place within an "English" environment and can serve as a venue for practicing the English skills learned in class. This is advantageous for enhancing your child's English proficiency.

English Gaku-do Program

We offer an English Gaku-do Program tailored to elementary school students in the Gotanda and Musashi Kosugi centers.
Engaging activities incorporating English are conducted, and homework support is provided. Complementing this with afterschool programs can enhance the efficiency of English language acquisition.

*Service centers available in Gotanda and Musashi Kosugi.

Convenient Bus Transfer Services

Exclusive to the Gotanda and Higashiazabu areas, we provide bus transfer services.
This convenient service is available during busy morning and afternoon hours, ensuring safe and responsible pickups and drop-offs by staff members.
We implement triple checks and maintain thorough security measures within the bus to prevent unforeseen incidents.

*Service centers available in Gotanda and Higashiazabu

Real-time Live Camera Access

Our facilities are equipped with live cameras that allow you to observe your child's environment and English lessons in progress.
You can monitor your child's activities at any time using smartphone application.
This transparent live-camera service garnered strong support from many members.